As part of the Dallas-Fort Worth Metroplex and strategically located east of Dallas with fast, convenient access to nationwide and global intermodal transportation, it is easy to see why the City of Forney is attracting the distribution hubs of some of the world's most well-known corporations.  The presence of US Highway 80 and Interstate 20 in our community are a convenient access point to the large network of highways within North Texas.  Further, our central location in the United States allows easy access to the majority of the United States' population within a 1-2 day drive.
Over 20% of the Dallas-Plano-Irving Metropolitan District is employed in the trade, transportation and utilities sector, with an annual average increase of 3%.
(Source: Texas LMI, January 2020)
Key Companies in Forney
Amazon
In February 2020, the City of Forney was selected by Amazon for the construction of their new 200,000-square-foot distribution center, and just four months later, the company announced it would also be placing a 1.08 million-square-foot fulfillment center in Forney. Both facilities, located in the 2,000-acre Gateway mixed-used development, are slated for completion late 2020 (Amazon's 200,000 sf facility will be done in fall 2020, the other facility pending approvals should be done by summer 2021).  With this investment, Forney is well-positioned as a hub for e-commerce businesses seeking close proximity to their growing customer base.

Goodyear Tire & Rubber Co.
Through work with Forney EDC and public-private partnerships, the Goodyear Tire & Rubber Co. chose the City of Forney for its new 1.2 million-square-foot distribution center in 2018. The newly constructed facility, also located in the Gateway development, has approximately 160 full-time employees and began operations in spring 2020.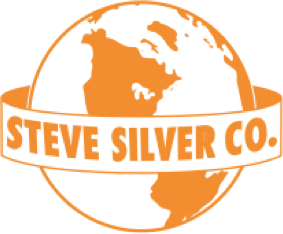 Steve Silver Furniture Company
This Forney success story started making deliveries out of the back of a truck in the early 1980s. Today, Steve Silver Furniture is a major player in furniture distribution industry, employing over 200 people and occupying over 500,000 square feet in its Forney distribution center and corporate headquarters, delivering quality furniture around the globe.
Primary Advantages
Triple Freeport Community
Through the dedicated efforts of the City of Forney, Kaufman County, and Forney ISD, Forney is an officially designated Triple Freeport community for goods-in-transit, providing significant cost savings on business inventory taxes to distributors and manufacturers seeking a business-friendly environment. 
Positioned for Success
The ability to distribute products and goods quickly, efficiently, and cost-effectively is a key concern for logistics companies, and Forney's convenient access to intermodal land, rail, and air makes that possible. The City of Forney is perfectly positioned alongside U.S. Highway 80 and only 4 miles north of Interstate 20. Within 10 miles of Forney lies Interstate 30, Interstate 635 (loop around Dallas), and U.S. Highway 175. 
The Union Pacific Railroad runs through the heart of Forney. Union Pacific has an intermodal facility in Mesquite (15 miles west) and an intermodal hub south of Dallas in Wilmer (22 miles southwest). 
One of the busiest airports in the world offering international commercial service is Dallas-Fort Worth International Airport, only 42 miles west of Forney, and Love Field provides commercial service across the U.S. as the home of Southwest Airlines (27 miles west). Regional airports include Mesquite Metro Municipal Airport (9 miles west), Terrell Municipal Airport (14 miles east), and Rockwall Municipal Airport (15 miles north).  (Link to Transportation)
Workforce
Jobs in the logistics sector have increased by double-digit percentages over the last few years, I'm not sure - the citation earlier says it will grow by 3% in our area and Forney's workforce can provide the talents and skills of a blue- and white-collar labor pool to meet your company's needs locally.  Also, our location on the eastern edge of the Dallas area provides nearby commutes of a large labor force from both urban and rural communities.